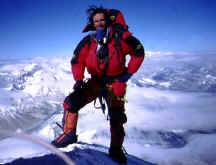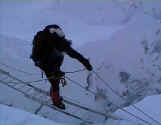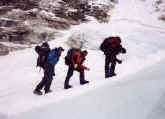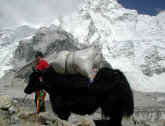 INSURANCE
MOUNTAIN RESCUE
EATING FOR EVEREST
SURVIVING EVEREST
ACUTE MOUNTAIN SICKNESS
TRAINING FOR EVEREST
PUJA CEREMONY
ITINERARY
INCLUSIONS/EXCLUSIONS
CLIMB LOGISTICS
Climb Options Camp1 and 2
BOOKING & PAYMENT SCHEDULE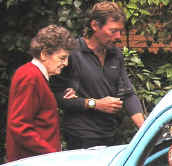 TIM AND LIZ TAKING CARE OF BIZ! One of the most important figures in Himalayan climbing may be someone who has never been to Everest Base Camp, and is not a climber. In 1960, a young American woman, Elizabeth Hawley, moved to Nepal as a reporter for Time, Inc. Initially sending home political dispatches from the kingdom, it wasn't long before Hawley's pen found its niche: mountaineering in the world's highest places. She quickly became part of the Kathmandu scene, socializing regularly with an electic group of adventures, climbers, royalites politicians and entrepreneurs. Liz is still in Kathmandu today a the age of 84 and has been the unofficial chronicler of every detail of every expedition mounted from Nepal in the Himalayas from more than four decades.
SUPPORTERS


"ASK THE NUT" Our in house specialist on nutrition for high altitude climbing.
HOPEFUL HOME ORPHANGE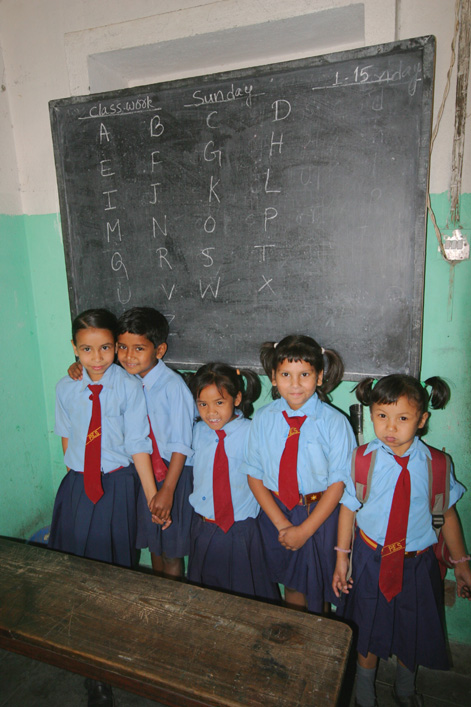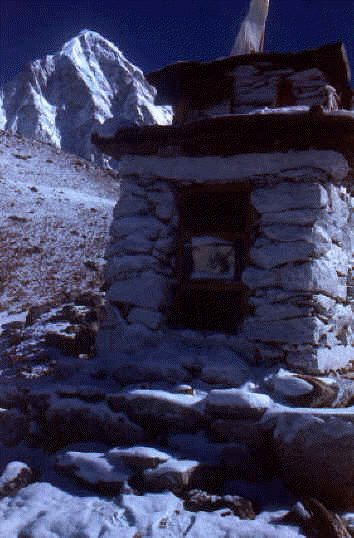 Mount Everest CAMP ELEVATIONS via the South Ridge in Nepal
BC-5400m -17,600ft
Camp 1- 5900m-19,500ft
Camp 2- 6500m-21,300ft
Camp 3- 7300m-24,000ft
Camp 4-7900m -26,000ft
Summit 8950m-29,035ft
Being in business, I believe one of the best testimonies a business can receive is a repeat customer. On the flight home I was already making plans to return to Nepal for another trek and climb and it will be with Peak Freaks. Companies make a lot of claims to attract customers, and an often heard one is "The Personal Touch" . Peak Freaks bills itself as a small-scale company but it is large scale in making one feel like they're a member of a family and not just a client. Tim's personal involvement with all aspects of the journey was impressive. Ray Bachman-USA
MORE TESTIMONIES HERE
GUIDED MOUNT EVEREST SOUTH RIDGE EXPEDITION
.
90 Expeditions....We've got history..... and it's all good!
however...
We've officially retired from mountaineering in the Himalayas!
Today we are actively organizing a charity to help rebuild schools in Nepal post earth quake. During our 25 years experience working in Nepal we helped build lodges and businesses with our Nepalese friends and today we extend a hand keeping our friends employed offering private guided standard and luxury treks to anyone interested in experiencing the "best of the best" in Nepal or Tibet - with the best people as your guides.
Whether it's trekking the Everest or Annapurna region, building earth bag schools, Buddhist meditation centers, yoga retreats or cultural exploration, we're keen to help by extending friendship and knowledge offering customized experiences.
OLD STUFF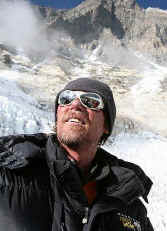 Tim Rippel be off to Nepal this autumn leading a group of aspiring climbers. Our training climb, also known as Boot Camp, serves as an excellent platform for anyone considering climbing big mountains.
We've had 100% success with our training climb of members who went on the following spring and summited Everest. In 2016, four of our participants went on and summited maintaining our 100% record in both safety and success.
Kind words from Patrick McKibbin, youngest Irish climber to-date to summit Everest in 2013'..
"Tim, I heard you were taking over, up the mountain. Despite being shocked of the news of Marty, I just wanted to say I'm so proud that you're filling in. Of the time I had with you, you were an unbelievable leader, communicator, and always calm-which showed your control, respect and force in the mountains. I want to say that I look up to you and your whole persona and it was incredibly inspiring how you worked in the mountains- thanks for sharing you did. I hope 2014 goes well. You and team have made memories, far greater than mountains.... Thanks PM"
WHY PEAK FREAKS
Successfully operating high altitude expeditions since 1991, a well seasoned veterans of 45 Himalayan mountaineering expeditions, 14 of them on Everest. Peak Freaks has a close connection to the people of the Himalayas and a flawless client safety record that can't be matched by any other long time operator. Peak Freak Expeditions Inc. is the booking agent for Peak Freaks 8000 Expeditions Incorporated.
We are an owner/operated company, the people you talk to are the people you will be climbing along side with. We know you and you will know us and that we are accountable. We've been around since the beginning of commercial operations here on Everest. Our costs is less because we are owner operated, Becky does all the bookings, sales, marketing, web maintenance and accounts and I do the guiding. We're not paying an office of staff or overhead expenses for an office. Those savings are passed to you in our price.
It's no secret our Sherpas are the best guides on Everest who work with us year after year. They are some of the most sought after team of climbers in the Himalayas who live in the Khumbu; Phortse, Khunde and Khumjung. We know them and trust them and they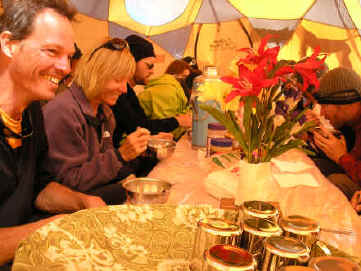 always give us 100 percent. Many have multiple Everest summits to their credit and are skilled mountaineers with certification from the NMA and Thamang Mountaineering. We are the safest guides on Everest. During out 24 years in Nepal we've not lost one client. We are the only ones who can boast that statistic for a long time operator.
CLIMBING WITH A CONSCIENCE!
Our cook Ang Karsang Sherpa trained internationally allowing him to dish up some extraordinary hearty and healthy meals. We use as much local food as we possibly can to help contribute to the local economy and to cut down on waste and CO2 emission required for transport.
Organics! All our fresh food is organic, chicken, buffalo, vegetables, fruit, cheese and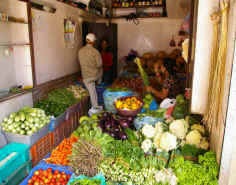 eggs and it is carried by yak or local porters contributing to the welfare and enriching lives of the people of this region. We do not use helicopters for transport bypassing the local workers small window for tourism opportunities. Ang Karsung does all our baking so there are no added preservatives. Only a small ratio of imported supplements are used for those "comfort food days" which come around from time to time while living in this remote and hostile environment. We have a Registered Dietitian who is available to work with you and our cook, offering guidance on achieving optimal health.
Recycling! We use quality equipment for your safety. Climbers will receive 1:1 Sherpa support above the South Col. and 4 to 5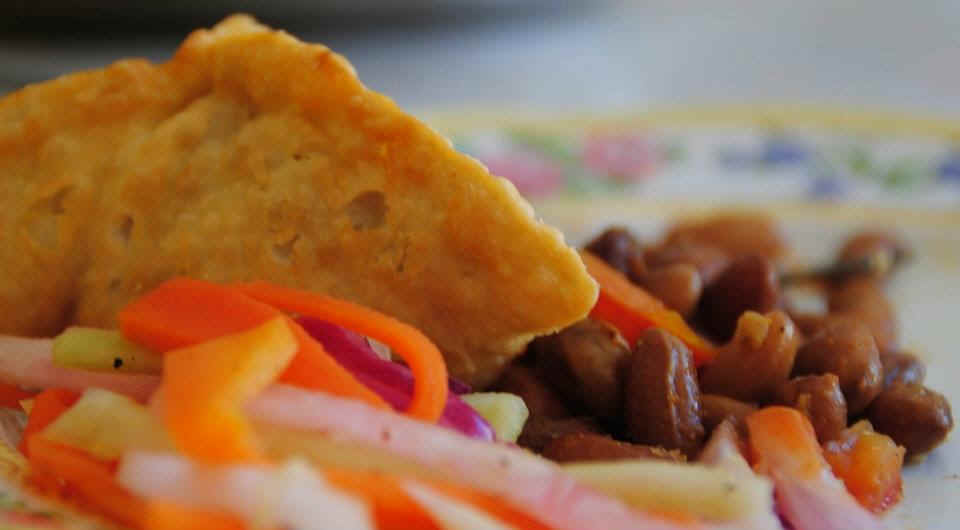 bottles of oxygen for the summit push plus emergency back-up. All bottles are brought down! Our sherpas are paid by the bottle to retrieve them and paid for additional waste that is brought off the mountain. We contribute rope and we share other teams rope in helping to keep the mountain clean of old tattered rope which results in a safer and cleaner playground for all.
Climbing Green! The only corners we cut are ones that help protect the environment. We go the extra mile to protect the economics of the local people all while maintaining good health avoiding things like polluting generators and implementing new waste management practices. We strive to improve our footprint on this planet each year. To learn more check out our alternatives: Green Theme
Feeding friends with friends! We use local homes and lodges on our way in to base camp. We do not camp, instead we choose to contribute to the local families income. Staying in their homes works well both ways. They make a profitable income and we get to learn about their culture and unique customs. This alone makes for a great opportunity in learning valuable life lessons while bonding with new friends and capturing fond memories that will last a lifetime. The lodges we use are all certified by the local governing body for proper hygiene. We reserve the entire house where possible for our members to make sure everyone is somewhat quarantined prior to climbing ensuring everyone is well fed, warm and comfortable.
We keep it small! For your personal safety and enjoyment and to make room for other expeditions from around the world, we do our part in not overcrowding camps. We are strategic in making summit window opportunities available to everyone and avoid overcrowded routes whenever possible and without compromising summit bids. It is a fine tuned balance. Tim, a mountain rescue professional, professional avalanche forecaster with 23 years of experience in this region communicates these strategies carefully with other teams and Sherpa climbers when tension arises during the infamous summit fever time.
Because we keep our expeditions small and have been known to sell out a year in advance. We are also known to be able to offer participants more flexibility because of size. We quite often we are able to pitch summit pushes on the first window of weather and still have a second pitch in our pocket if things change because of our size.
For those that aren't quite ready we offer training camps to learn and assess skills that we feel are important.
We are committed to helping climbers achieve their goals in a safe and comfortable environment with a special touch involving the local culture of our Sherpa friends. We are as committed to your safety and the safety of our Sherpa staff. The climbers we attract are like-minded in that the climb is about the journey and reaching the summit is a bonus. We also understand that we all want that bonus :-)
Our participant list continues to include more and more countries each year.
| | | | |
| --- | --- | --- | --- |
| Canada | New Zealand | Finland | Myanmar |
| United States | Switzerland | Norway | |
| Mexico | Germany | Saudi Arabia | |
| Britain | Sweden | India | |
| Scotland | Austria | France | |
| Ireland | Argentina | Lithuania | |
| Bolivia | Russia | Wales | |
| Australia | Oman | Cyprus | |
| South Africa | Ecuador | Thailand | |
| | | | |
We invite you to come play with us. Take a PEAK in the Himalayas!
As seen on
| | | | |
| --- | --- | --- | --- |
| | | | |