PEAK FREAKS TEAM EVEREST 2011
The one thing we love most about this business is the interesting people we get to meet, and this year is no exception.
Mark Schaible (American) 45, is from Colorado Springs, CO.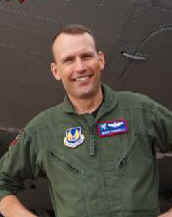 In 1999, Mark thought he was on top of the world. He was the number one rated USAF Experimental Test Pilot, a top 1% Air Force Officer and had a 2-star hand written endorsement to go fly the space shuttle in the NASA class of 2000. Then something went seriously wrong... read about it here: www.markschaible.com
Now he will climb Everest - "Against All Odds" the name he has chosen for his climb. Mark will providing SPOT Tracking throughout his climb. Also have a look at "God is my Wingman" - amazing interview and video.
After beating terminal cancer, called Waldenstrom's Macroglobulinemia, Mark knows he can do it, "I had cancer in my lymph system, cancer in my blood and about 96% of bone marrow sample they took was cancerous.
Multiple treatments and a bone marrow transplant, he's been cancer free for more than six and half years.
So why climb Everest? To show people that have been given terminal illnesses, that you can lead your life verses accepting your life, " .
Nelson Dellis
(British/American) is 27 years old, rather tall (6'7"), and has a seemingly insatiable appetite for climbing mountains and improving his memory. Born in London, England, raised in Paris, France, and then Miami, Florida - he's been all over. But of all the places he's been, what he fell in love with the most are the mountains. After setting foot in New Zealand's South Island in 2004, he realized that not only did he want to look at mountains, he wanted to climb them. He took a mountaineering course in the Washington Cascades, then climbed Rainer (14,410ft), McKinley (20,320ft), Mont Blanc (15,771ft). He's climbed numerous 14ers in Colorado and now will attempt Everest (29,035ft).
CLIMB FOR MEMORY: Nelson will be climbing to raise money Alzheimer's disease research. Aside from being an avid climber, he also rigorously trains his memory everyday. He is currently the 2011 USA Memory Champion! He also holds two US records in memory:
(1)Most digits memorized in 5- minutes- 248 digits (2)Fastest to memorize the order of a full shuffled deck of playing cards- 63 seconds
Check out the adjacent link to the Today Show video where Nelson's challenge was to remember 55 studio employees. Learn some valuable tips on how to train your brain. The real test will be when Tim will ask him to recall the number of the steps he took from a point on the Hillary Step to the summit and back while in a hypoxic and exhausted state.
Georgina Miranda 29; is a native Los Angelino -an avid traveler, and has a vested interest in human rights, animal rights, and helping to end violence against women globally will be climbing Everest this spring to help Empower Women in the Congo through the CLIMB TAKE ACTION- 7 Summits Challenge
In late 2007 after coming across an article depicting the violence against women taking place in the Congo (
Glamour Magazine-read the article
), I decided to create the Climb Take Action~7 Summits Challenge initiative geared at raising funds and awareness for women in Congo as I attempted to fulfil my dream of climbing the world's Seven Summits. It was unfathomable and unacceptable to me that thousands of women and girls were being sexually abused and that rape was used as a weapon of war and that no one knew about it. My goal is to raise awareness to this crisis and help provide the necessary physical, emotional, and economic relief needed by these women in order to help them empower themselves. I figured people run marathons, participate in triathlons, etc for charity; why not climb?
In researching various humanitarian organizations actively working with these women, I discovered International Medical Corps. Being the amateur climber that I am, climbing the 7 summits is no easy feat. It requires extensive training, mental preparation, and commitment. Yet, reaching the 7 is a life dream of mine and my idea of the ultimate personal challenge. I am 100% committed to achieving my dream and helping others along the way. So far I have a couple of summits down starting with (Mt. Elbrus, Russia 5642 m), and (Mt.
Kosciuszko, Australia, 2222m) then Mt. Rainer, Kilimanjaro, Aconcagua and Denali.
Georgina is attracting a great deal of interest in her challenge and looks forward to others to joining in this initiative.

Pamela Pappas (40) is a nuclear pharmacist currently residing in Florida, USA. She is an avid outdoor enthusiast, with a proclivity towards
backcountry
self contained multi day hiking. She loves simply being on the mountain and gaining all the self awareness being challenged by mother nature offers.
"You quickly learn what is at your core, when faced with adversity". She believes, that being stripped down to basic survival conditions and performing well is the greatest level of personal achievement. Passion for life exists in your understanding and acceptance of its overwhelming strength and fragility.
She has had successful summits of Rainier, Elbrus, Kilimanjaro, Mustag Ata, Aconcagua, Chopicalqui (Peru), Orizaba, Denali and a few others.
Kathy Seitan, (American) 51, is a nurse who considers herself fortunate to be a stay at home mom. She has 4 children. Zac is 21, Ryan 20, Cameron is 18 and Sara is 14.

She started climbing in 2002. She went to Kilimanjaro and was bit by the climbing bug. She has since been climbing in Bolivia, Antartica, Argentina, Tibet and Alaska. Her friend called her the ultimate "desperate housewife". They joke whether she really likes the sport or the time away from home.

In her spare time she is on the women's ice hockey team called the Stamford Stampede.

She most thankful for her husband, Frank, who has been very supportive of her midlife crisis. She feels blessed to have a family that pulls together to cover her while she is away for two months. She is aware of hard it can be on her family friends because her To Do List is extremely long when she comes home.

Kathy is also part of the climbing for CLIMB TAKE ACTION.....
Jan Sinivaara (German/Spanish) 50, made a promise to himself that he will be fulfilling this spring. "I made the decision in 1982 at Trolleveggen, Norway that I would climb Mount Everest when I was 50. At that time I was climbing just to find a place where base jumping could take place. Back then I was passionate about skydiving an still today I feel the same.

Anyhow I was enchanted by the mountains and kept on climbing whenever the weather was not suitable for skydiving.

And - well, in a way, I still do."

You can read the whole story and more about this earlier trekking, climbing as well as recent training at www.sinivaara.de
Matt Wozniak (American) 50; is from California. Matt's personal and professional life revolves around challenge, teamwork and the pursuit of excellence. A life-long leader, entrepreneur, fixed wing pilot, helicopter pilot, aircraft mechanic, Private Investigator, artist and winery owner, Matt is drawn to what he believes to be one of the ultimate mental and physical challenges – Everest.
Matt is the CEO of an international market research company and owner / Winemaker at his Northern California Winery. His passions include his family (5 children), businesses, muscle cars, art, flying …and adrenaline.
After 16 months of daily training, Matt looks forward to the challenge, personal growth and introspection, learning from his fellow Team members and working on his tan.
"Whether you believe you can, or whether you believe you can't, you're absolutely right" – Henry Ford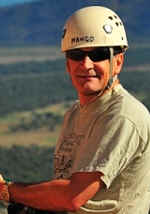 "Mark "Mango" Mangles

(Australian) ;

is an electronics engineer currently working for the Great Barrier Reef Marine Park Authority in north Queensland. He is married to his lovely wife Brigid and has two children, Steven, 24 and Nicole, 20. Mango has a passion for the outdoors and adventure and each year leads youth expeditions to developing countries. He has many years of climbing experience mainly in Australia and New Zealand . In 2007 Mango made his first trip to Nepal and become the first to summit the newly opened Baden Powell Peak (5718m). In 2008 he attempted Mt Pumori and in 2010 Mt Everest, both with Peak Freaks. As well as climbing, Mango enjoys kayaking, scuba-diving, bushwalking, caving and anything adventurous."

"Adventure before dementia"
Kevin Farebrother (Australian) 41, a Firefighter from Perth, western Australia.
Another impressive bio, he was in the British Army Parachute regiment and is an avid rock climber and mountaineer. He has managed to participate in mountaineering course around the globe including Yamnuska in Canada and Alpine Guides in New Zealand, Austria, Germany and numerous others. He climbed some of the big peaks like Mt. Aspiring, Kilimanjaro, Denali, Mont Blanc four times and is technically a skilled mountaineer from our assessment.
Kevin has been getting a lot of noise from Perth residents who are already starting to cheer him on to the summit of Everest.
"If you can dream it you can do it" Dream big!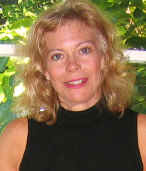 Laura Ross (American) 56, from Tarpon Springs, Florida, she is a fitness trainer and has the most impressive climbing bio of the entire team.
I couldn't possibly enter all her ascents without taking up the whole page but I will offer the ones that most count for altitude climbs. They include; Elbrus, Aconcagua, Vinson, Denali and Cho Oyo and attempted Everest summit in 2008 with another operator but had to make the right decision to turn back due to complications with an infection just shy of the balcony.
As a life-long athlete she completed 12 marathons around the world including 3 Boston Marathons. She was also a nationally ranked triathlete. She's met and climbed with the other ladies on the team and they commented to me that she is "one tuff nut".
Laura is dedicating this climb of Mount Everest to her 91 year old Father who flew "The Hump" while serving in the China-Burma-India campaign during World War II.
"A summit of Mount Everest will complete Laura's odyssey'.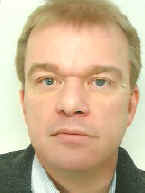 Martijn Ebbing (Dutch) age 39 living in Switzerland.

Martijn is a marathon runner in Switzerland and has successfully climbed Kilimanjaro and Aconcagua and Mount Petosi. He is passionate about climbing Everest with us this season. We look forward to climbing with Martijn.
Bengt-Goran Hakansson (aka- BG) 53, (Swedish) hopes to be the first from Skane, his home town Sweden, to stand on top of Everest. His sponsorship funds raised are going to S.O.S Children Village in Mombasa Kenya. He feels that doing something good will help him reach the summit and safely back down again. To learn more about BG you can refer to his website : www.bg-hakansson.se
His climbing experience has been to the summit of Kala Pattar, the Matterhorn and Island Peak. He has also taken the mountaineering program at the NMA Mountaineering School in Nepal.
BG has made some good friends at which he seems to do where ever he goes. His creativity will certainly be an excellent asset to the team. I once saw a photo of his make shift hot tub. A photo of him nestled in the bucket of a back hoe, filled with water positioned over a camp fire. I will be curious to learn of what he may muster up at base camp?
Roger Wright- (Australian) 43, from St. Lucia, Queensland; Even though I have limited climbing experience I have successfully completed a number of endurance events over the years, predominantly ultra distance running and kayaking. My best personal achievement has been completing a 100 mile track run in under 24 hours. After being on Pumori with Tim and Peak Freaks last year I set my sights on the challenge of Everest.

My approach is "You'll never know if you never have a go"

Many thanks to Lorraine for putting up with all my training and supporting me as I chase a dream...
LEADERSHIP
| | | |
| --- | --- | --- |
| | | |
| Tim Rippel - Expedition Leader | Angle Armesto- Mountain Guide | Javier Carvallo Contreras- Mountain Guide |
SHERPA CREW